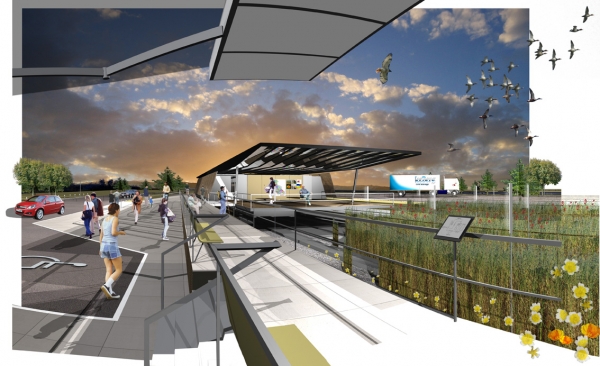 DESCRIPTION |
| FACTS
The shortlisted competition entry looks to reduce the impact created by the services provided on the site, whilst recharging local water and flora levels. It also aims to create a striking, distinctive building that can become a recognisable symbol for Route 99.
The basic strategies of water reuse, passive cooling, heating, and the reinstatement of local habitats can be re-appropriated on a series of rest area sites across the state and country.
The proposal was a
Northsea Workshop
collaboration with Architect Matt Thornley.
Project: Highway rest stop

Location: California

Client: CalTrans

Status: Shortlisted